We love our doggies at KingsKids Havanese.  We live by the verse that says "A good man is kind to his animals."
 Let me introduce you to our canine members of the family.
OUR BOYS  Welcome to our new  co-owned Champion Levi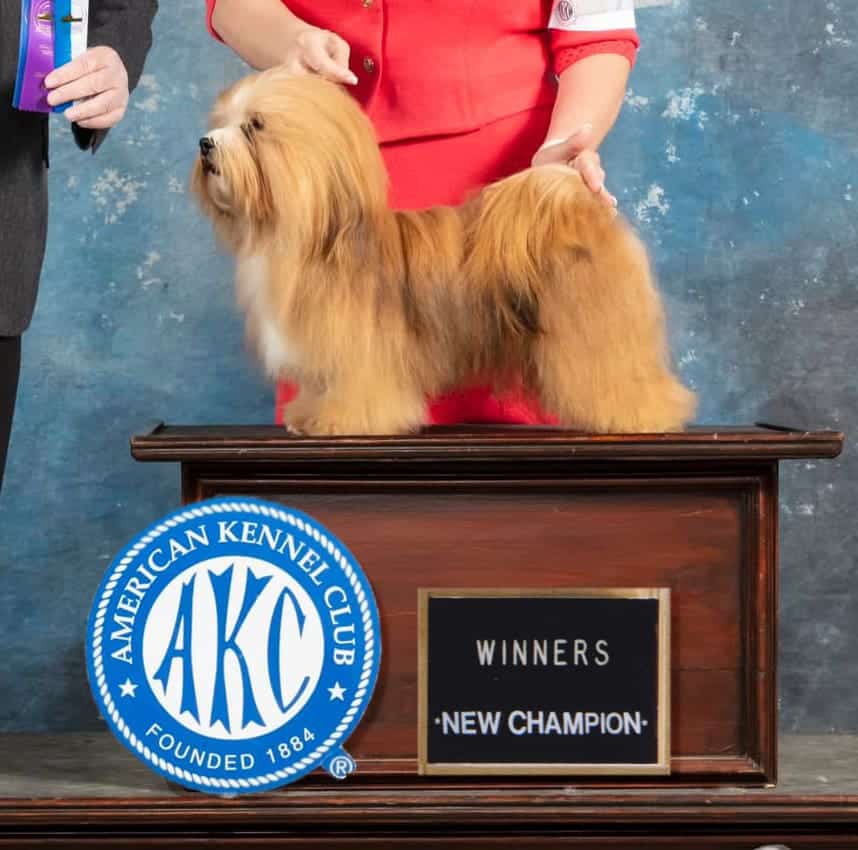 AKC CHAMPION Amante's Take a Chance on Me - Levi
Our new Champion Levi has joined the KingsKids Family and just passed his health tests.   I co-own him with my friend Tracy.  He is a gorgeous, perfect sized 12lb little RED boy!  You can see he has a perfect little Havanese face and that coat is amazing.   He is sweet and laid back.  His bloodlines are fantastic!  He carries both Red and Chocolate so we will have some beautiful puppies!  
OUR GIRLS  are absolutely amazing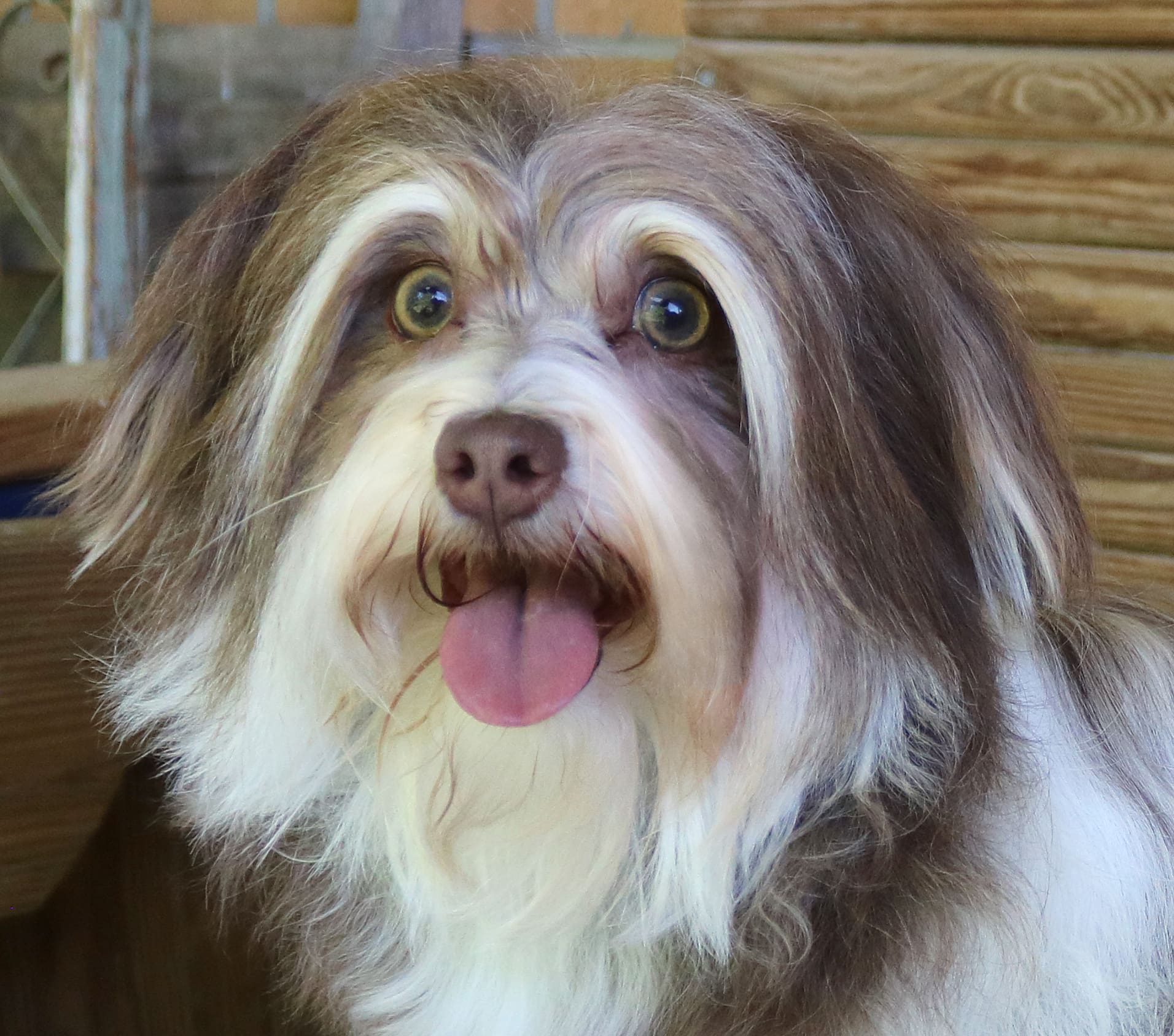 Honey is our newest girl who just turned 2 and will be having her first litter this summer.  Honey is a chocolate with green eyes.   She is a perfect 12lbs of Happy and Playful.  She has an amazing coat and a wonderful gait.  Honey is playful and always stealing  anything that may be  laying around.  I can tell she has something by the conquering gait as she prances out of the room to go stash her treasure.  She is friendly and social and smart as can be!

AKC KingsKids Smoky Mountain Nectar- Honey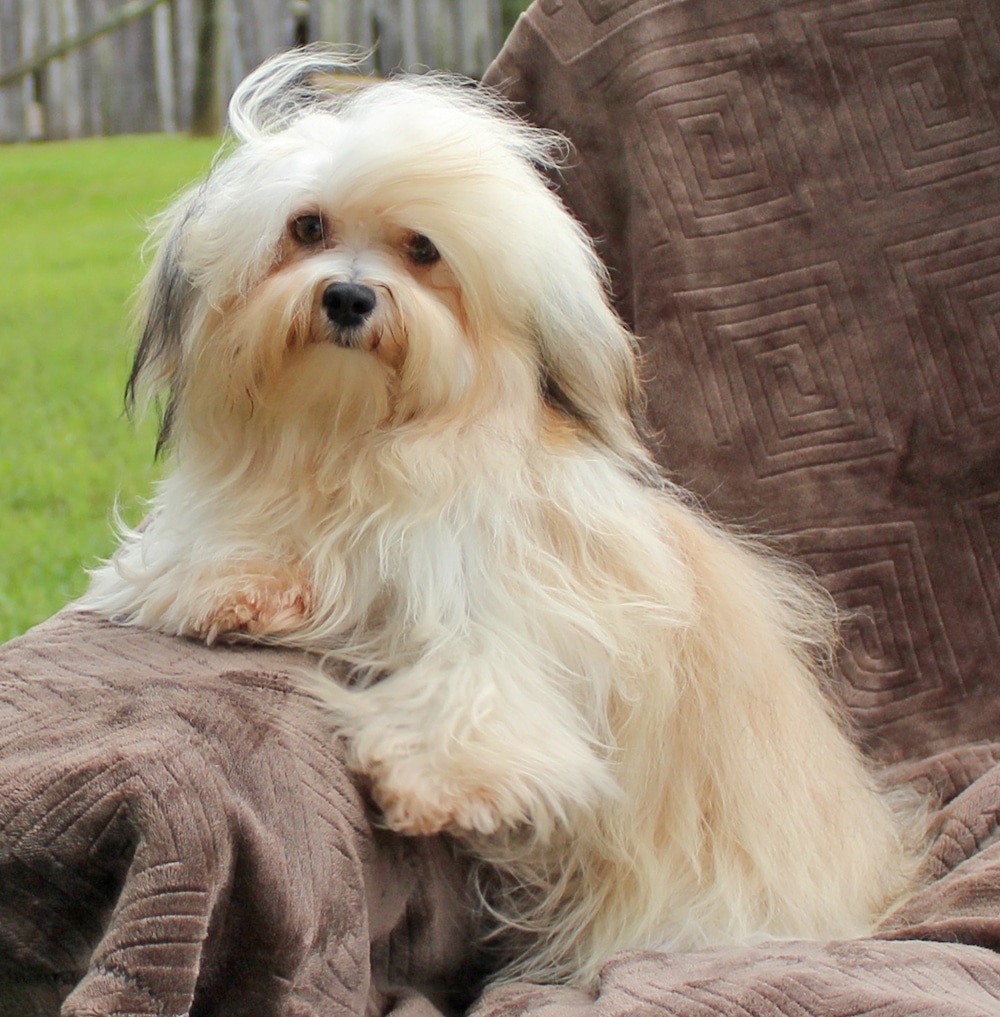 Dolly is our little princess.  She has excellent bloodlines,  a sweet personality and is a quiet, calm, eager to please   11 pound girl.  Her color will turn more apricot as she gets older.   Her conformation is incredible as is her traditional Havanese gait.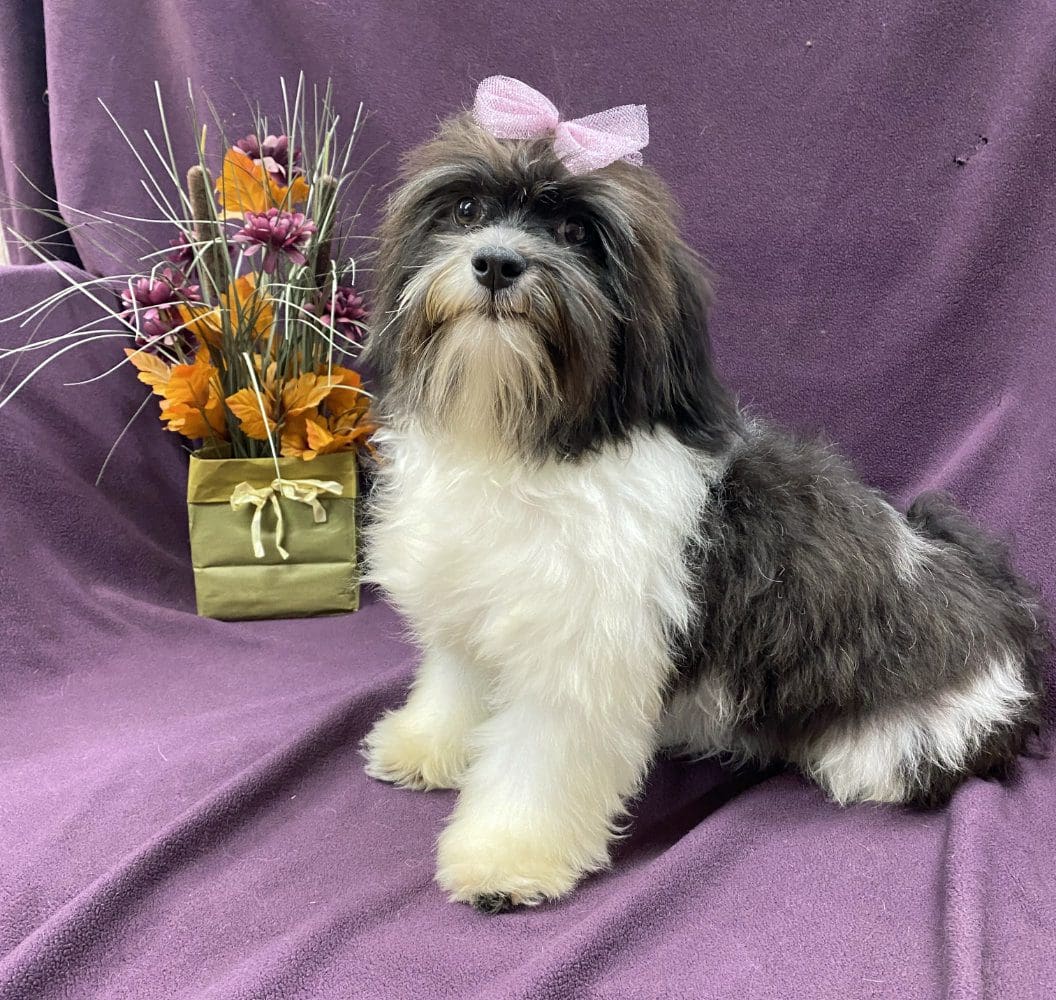 Vanna is sweetness and happiness in a little package of 12lbs.  She is comical and entertaining and loves to play.  She has silver highlites and the cutest little face.  Vanna is eager to please and easy to train.  She carries chocolate so she will have chocolate babies as well as black and white.

AKC Hav N Hold Have A Spin – Vanna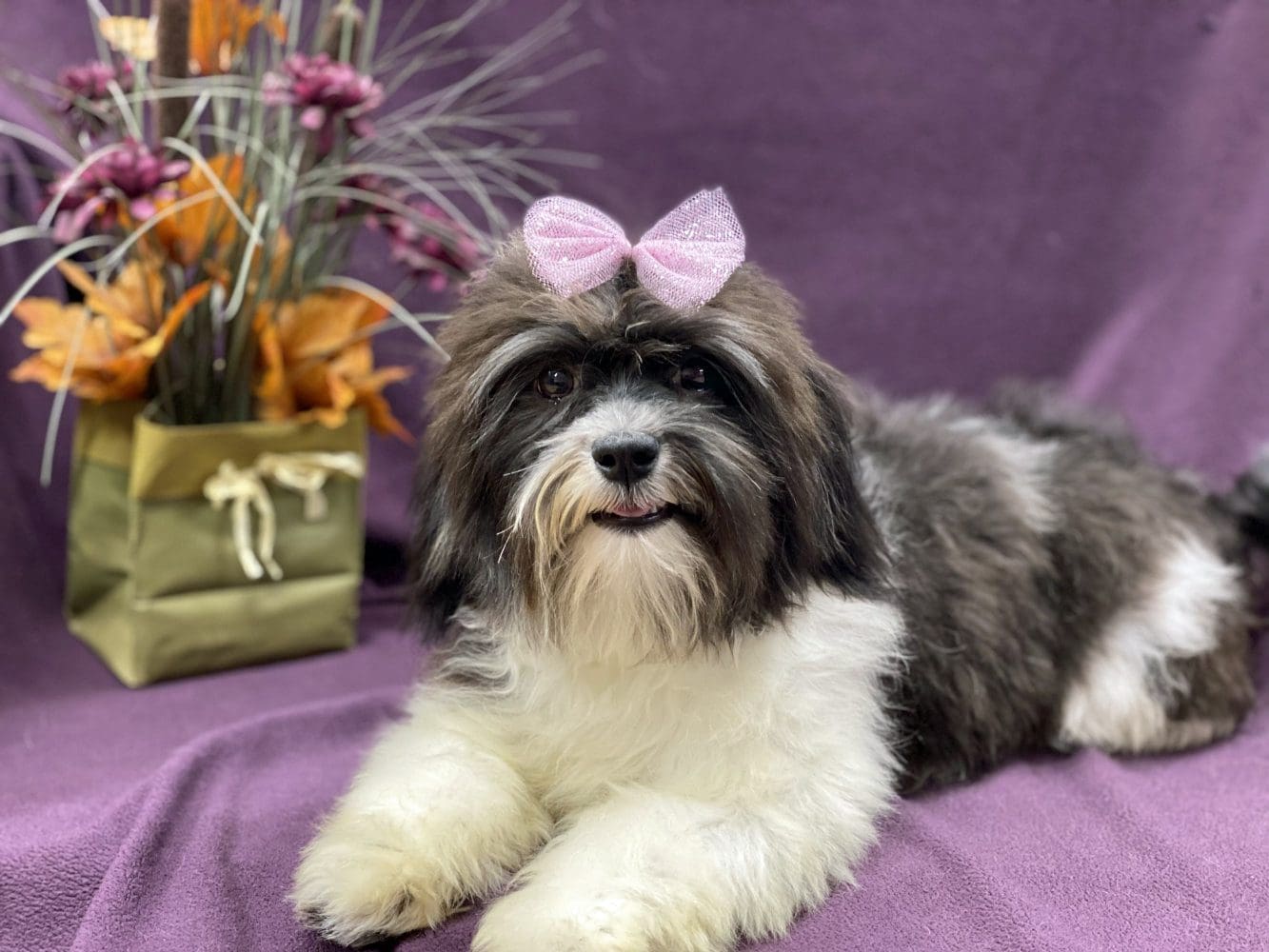 Vanna has this happy bounce that reveals how much she enjoys every little thing about life.  She is not hyper at all,  but just shows her joy so vividly with her bounce and smile.
RLS:
I
RETIRED Mommas
AKC KingsKids Chocolate Coco Pebbles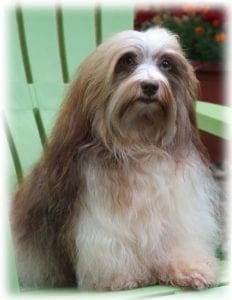 Pebbles is a sweet, easygoing little Chocolate girl with silver highlights.  She is sweet and easygoing.  She is now retired and living the good life.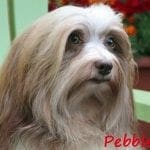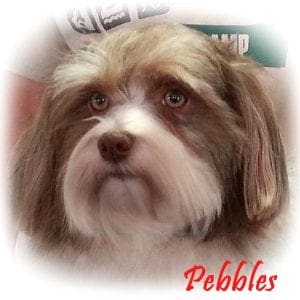 AKC CH Liveoak's Carman Maria– Call-name "Carman" RETIRED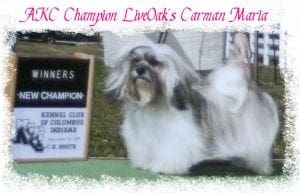 Carman is our foundation female and did well in the show ring,  She was either first or second almost every time walking away with best of winners a couple times too!  She beat out the #5 male dog in the country once and we were very proud of her!   She weighs 12 pounds and is just the right size  for laps!  She is the happiest dog I have ever known and loves people.  She is now retired   and is our couch potato and my shadow.  She gave us some beautiful puppies including Angelina and Lilly and is grandma to Ginger.

She is   always wanting to play fetch and prancing around.  She carries this long fox  toy around  and comes up to me making funny whinny sounds which I've learned means pleeeease play fetch with me?!?    How can I resist?

AKC  KingsKids Angelina is now retired and our happy ray of sunshine



Little Angelina is a ball of happiness!  If she could smile I'm sure she would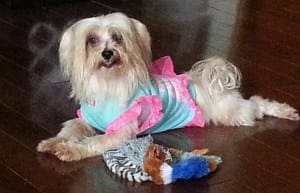 because she is constantly happy about everything!  She's an absolute riot with an ice cube and just about any toy.  She has a great pedigree and is one of Carman's babies from her first litter.   She is 9 pounds of pure fun.