Hear from our adoptive families
Testimonials
This is Why We do this
Hear about us from our wonderful adoptive families!  We love getting updates and pictures of our little ones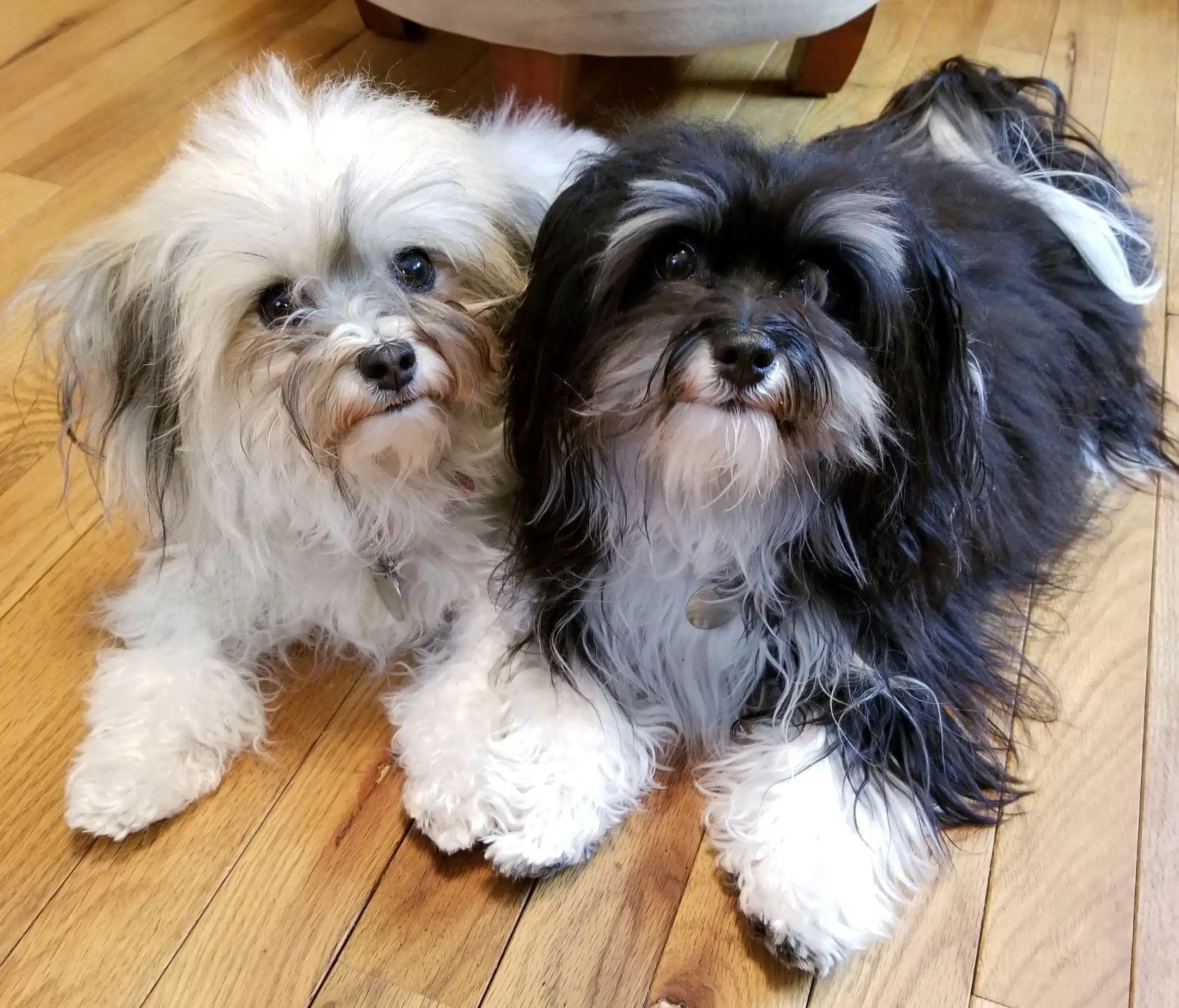 Scarlett and Willow
After many months of researching Havanese breeders I chose KingsKids based on several aspects, especially health.  We loved our first puppy so much we ended up getting a second one just eight months later!  Scarlett and Willow are happy, healthy dogs that make us laugh every day!  They have added much joy to our lives!  Carol is wonderful to work with and always responsive to texts and emails.
-Cathy -New Jersey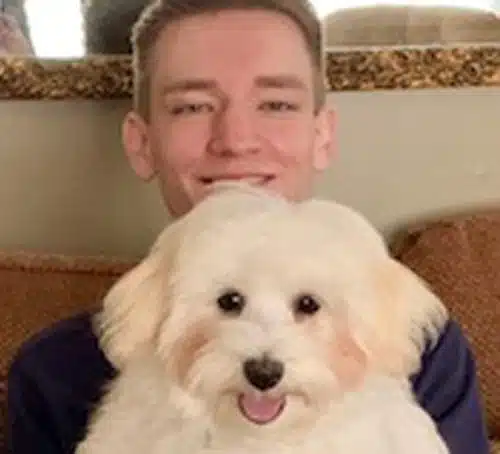 WILSON
Car
Hi Carol,
Hope you and your family are doing well. We saw you have another darling litter of puppies that are going really quickly; we feel so happy to have stumbled on your website just in time to snap up Wilson!  I'll always remember you saying "You're in for a treat!" when I told you I'd never actually met a Havanese before.
You weren't kidding! You can consider us life long converts to TeamHavanese now.
-Beth
REMY
Remy (Teddy) is doing great.  He is a lamb.  He loves his new dog family, too.  He follows big Bogart around (loves to play with Bogarts pom pom tail) and loves little Petunia.  My kids adore him. ..
follow up:  Rèmy is so happy, funny, kind, and smart.
He has begun training and the trainer said he is "quite remarkable"
Can you tell we are crazy about this dog?
Best,
Eileen – Missouri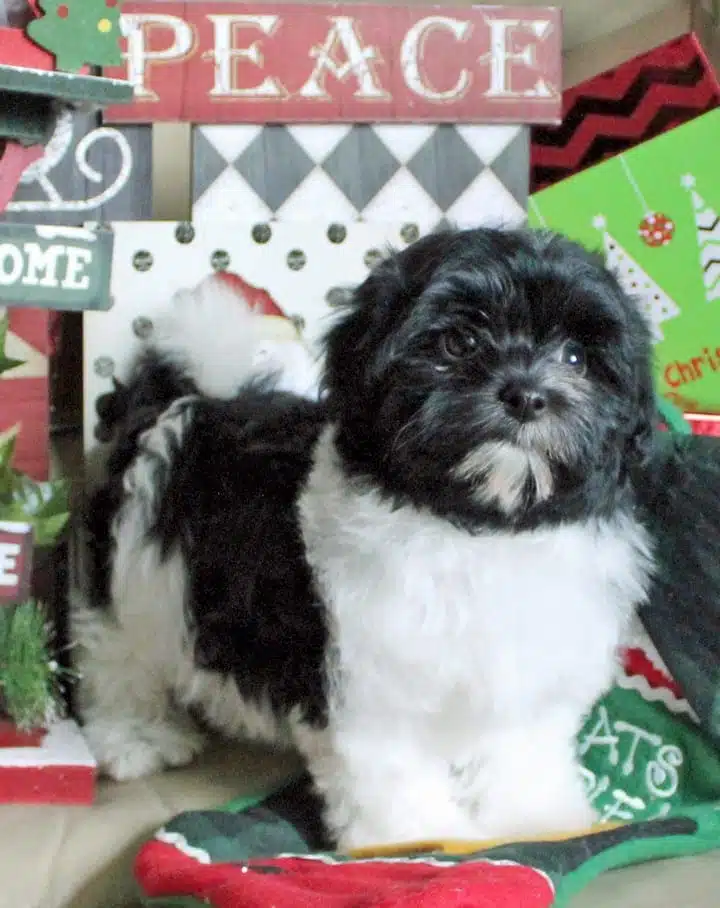 SOPHIE
Carol,
 (3 days after going home) Merry Christmas to you! Sophie is already going to the door and letting us know she has to go outside to do her business. She is a wonderful little girl and is much loved. I have never had such an intelligent puppy. I still can't believe that she has not cried at night one time. She had a vet appointment last week and is going tomorrow for a immunization shot. Thank you!  Richard in Lenoir City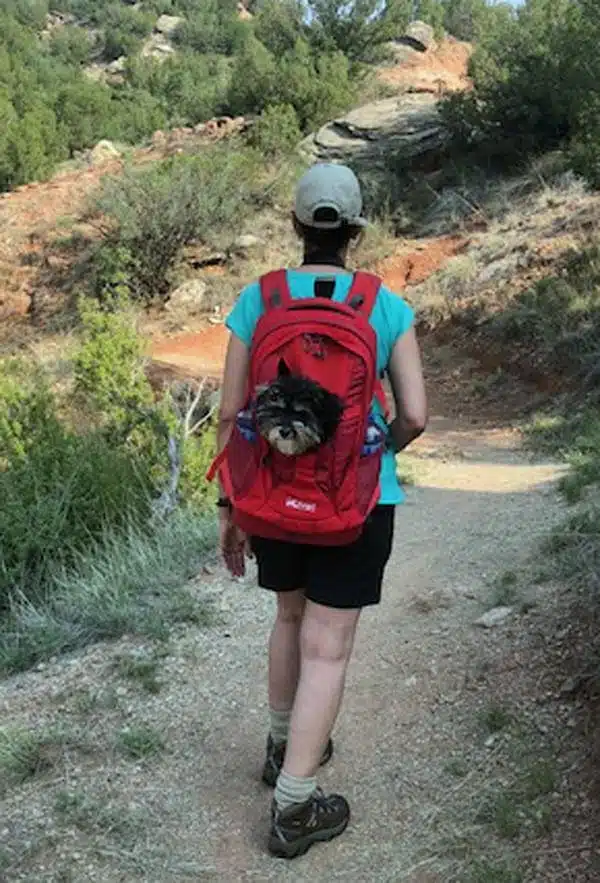 TRUMAN
Carol,
Winston and Truman travelled with us to St. Louis, Wichita, Denver, Palo Duro Canyon (near Amarillo), Dallas, and Little Rock.
They saw the Arch, AKC Museum of the Dog, Laumeier Sculpture Park, Keeper of the Plains, hiked the canyon in backpacks, heard live music, ate with us at many restaurants, and met our son's 3 dogs in Denver.
Truman barked a bit in hotels when we left the dogs but overall a successful trip.
Keith — Tennessee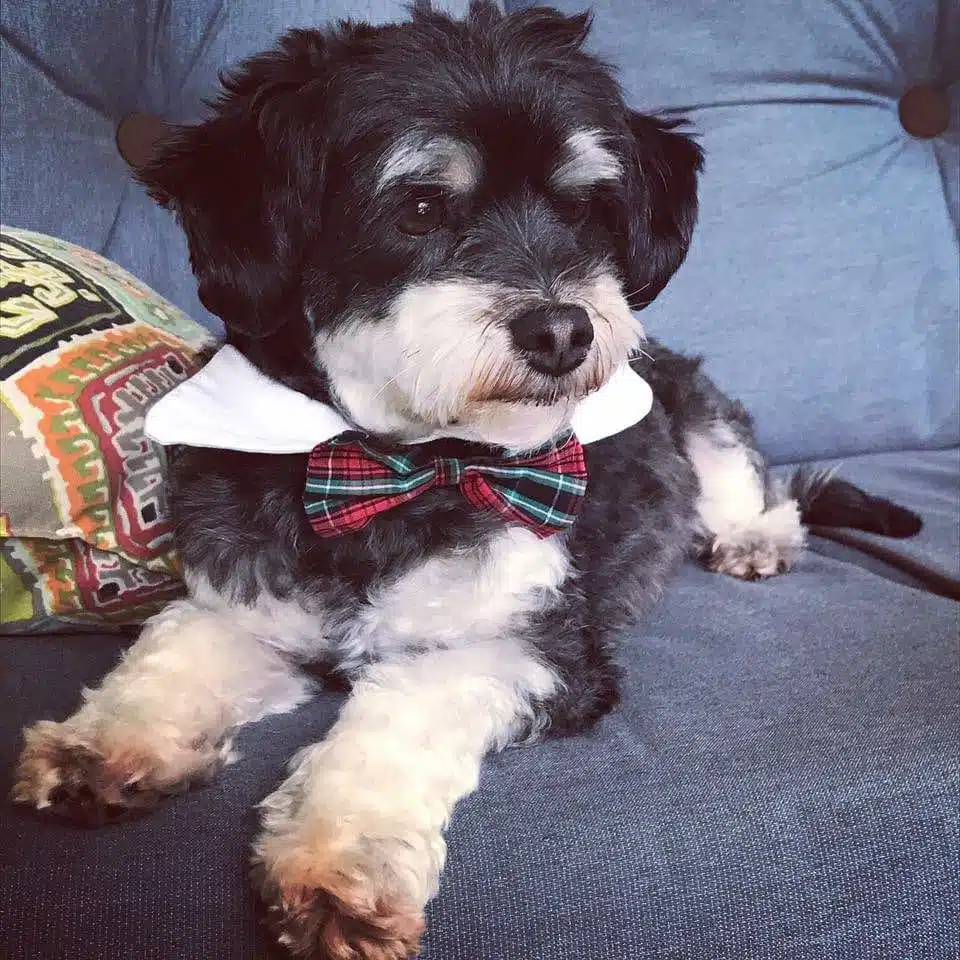 SONNY
Car
Carol,
Hi! It's Sarah   and it's been a long time since I've updated you on our sweet Sonny! He's still our furry little bundle of joy! Everyone loves him in our neighborhood. He's healthy and full of energy and oh so spoiled! He's always smiling! I hope you are doing well.
Warm wishes,
Sarah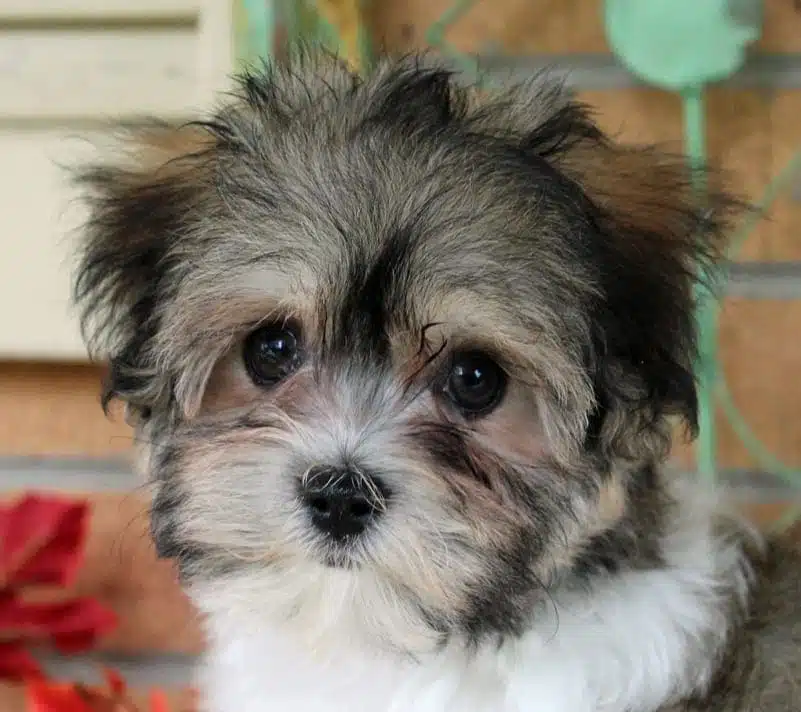 PEYTON
"We adopted Peyton last Tuesday and can't believe what a wonderful dog he is. We have another Havanese from another breeder. He is 22 months old and a great little guy. But he was hard to house train. Peyton has had one accident since he's been here and that was my fault. He is pee pad trained but would rather go outside already. He's 14 weeks and comes whenever I call him. Carol certainly raises great little puppies. He is well socialized, friendly, funny and smart. Not even afraid of the vacuum. He had become a forever addition to our family and the two dogs are having a blast. I would definitely recommend one of Carol's puppies to anyone looking for a Havanese."
Renee – Knoxville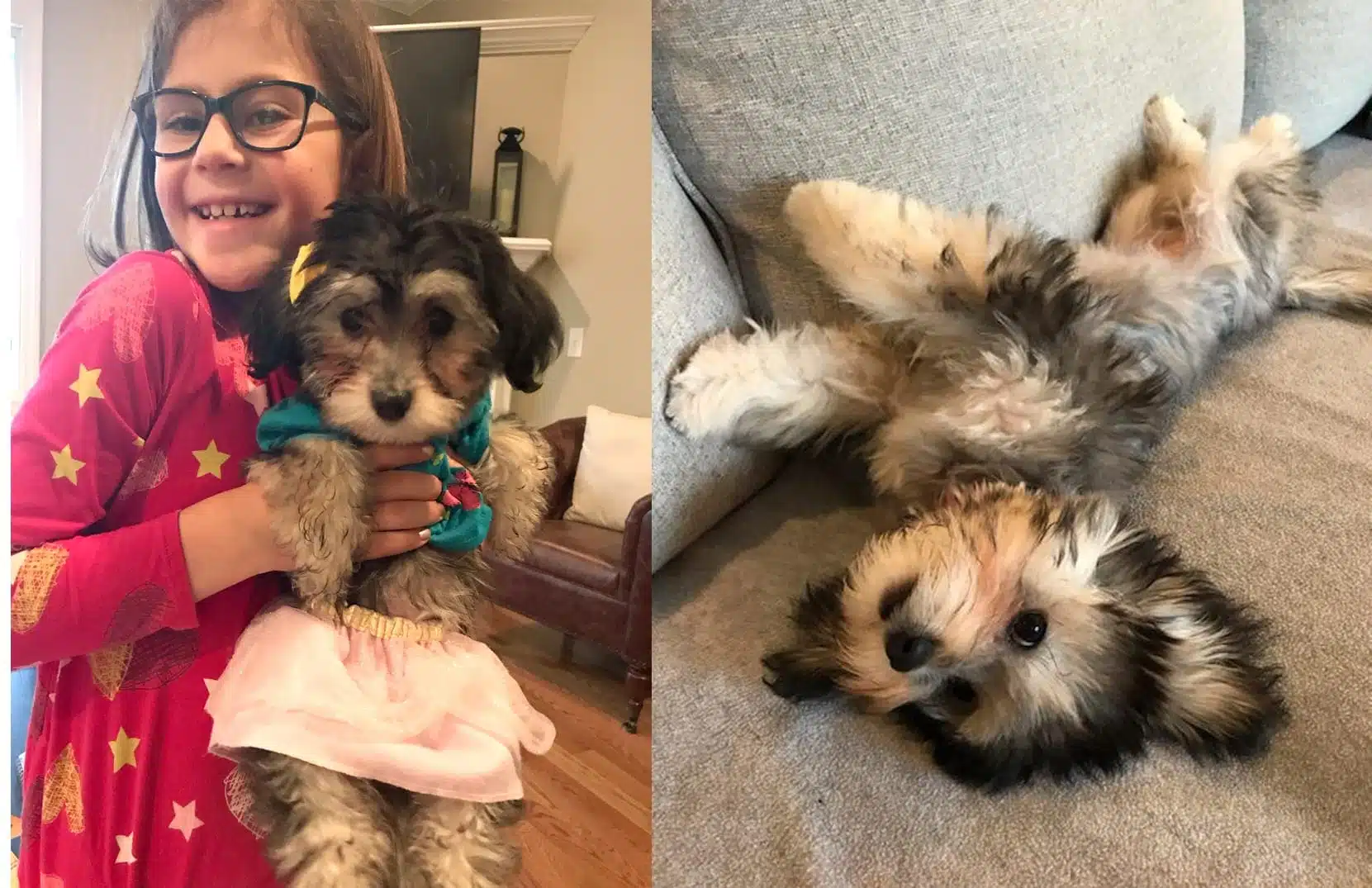 PEPPER
Carol,
She's doing great!!! Had another bath today bc of all the rain here. She's going potty outside so good. Even bms. So proud of her. She loves her crate and even chooses to rest in it or her cozy bed. She loves playing fetch and seems to already know her name. She's sleeping through the night in her crate without crying. Right now she's resting on me while we're watching football.
Brandy and family,  Franklin, TN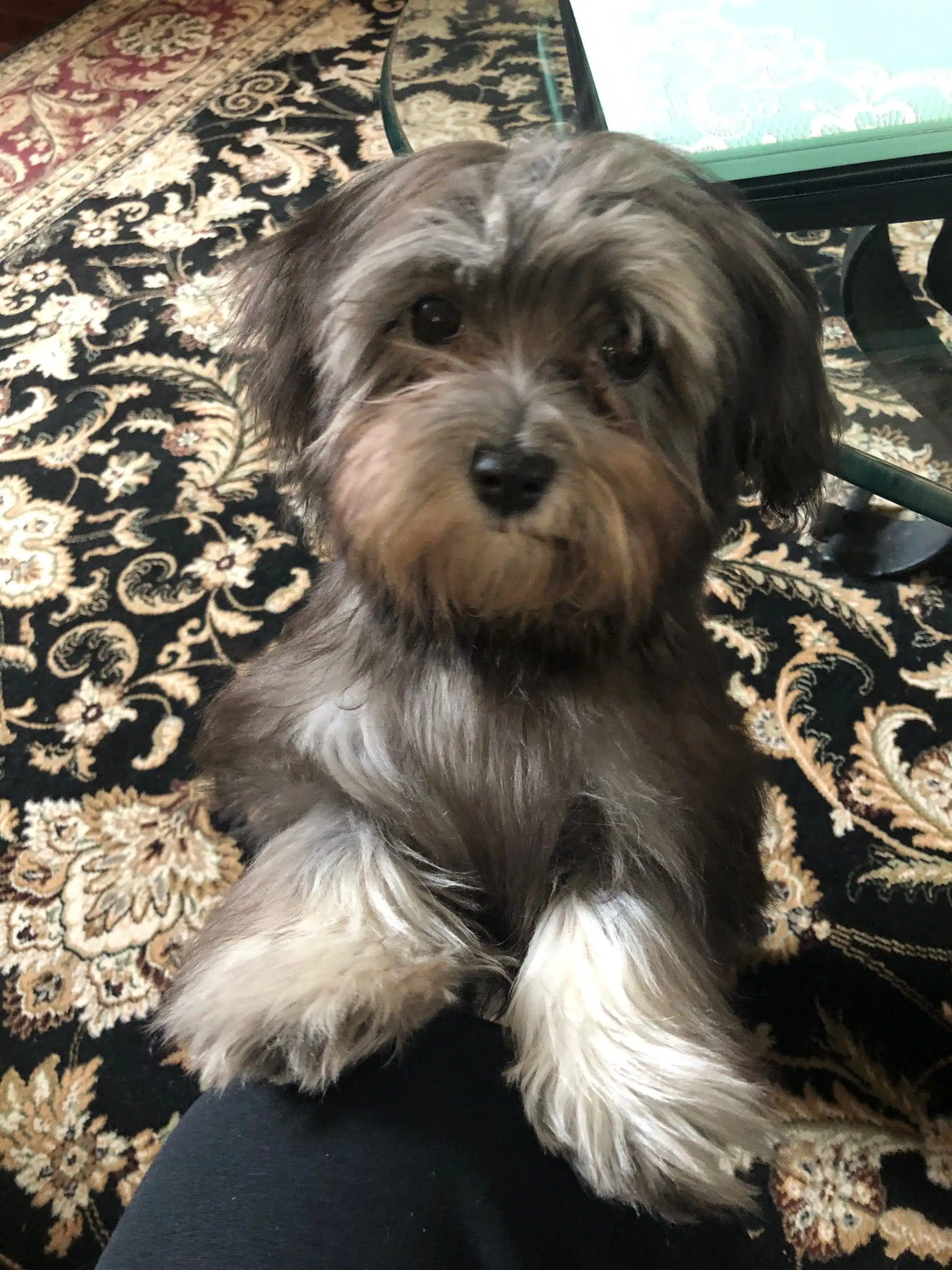 LIZZIE
We are almost home and Lizzie (misty) has handled the trip well.  She did pretty good on her new leash and pottied when we stopped.  Thank you for giving her so much love and care ntil you allowed us to bring her into our hearts.  Merry Christmas and enjoy that vacation!
Sherrie in Georgia
update:Watching the Westminster last night! Lizzie is pure joy!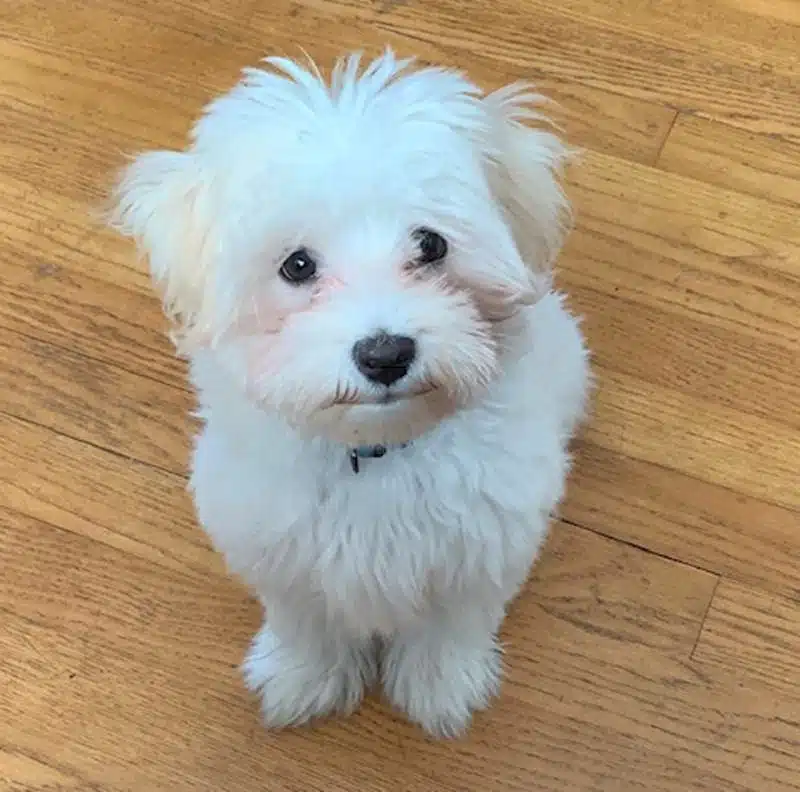 WILSON
Car
Hi Carol,       Wilson is doing very well. He's adapted quickly to our home and family-gives plenty of love and attention to us all.
All the rain we've had since he came home has hampered our house breaking efforts a little, but he's making progress. He is super sweet and has learned some basic commands.
Hope you had a Merry Christmas and your 2019 is off to a great start. Thanks for letting us continue to tap into your knowledge!
Beth in Alabama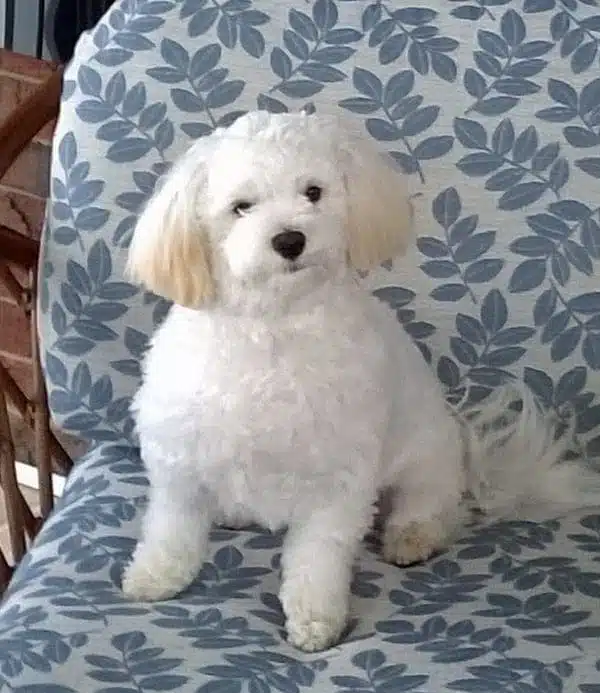 Benji
Hi Carol,   Just wanted to let you know that Benji is doing great!  Everyone thinks that he is absolutely adorable…
He is a very busy boy and certainly keeps us on our toes.  We had forgotten just how much energy a puppy has.  We have attached a few pictures to show how much he's has grown.  He has the run of the house and is doing pretty well with his house training.  He loves the yard and has a race  track around the pool. We love him very much!  Hope you enjoy the pictures.      Marge & Ray
SOPHIE
Carol,
Annie is thriving and loving our family.  She is very healthy and quite athletic.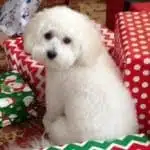 She has a particular passion for running with me morning and evening.  Her jumping skill is quite impressive as well.
We all have bonded with her and she has finished an obedience course with a trainer.    She is very happy and content.  We are delighted to have her in our family.  She has been a very
good fit.
Best wishes,
Jim – Ashland, KY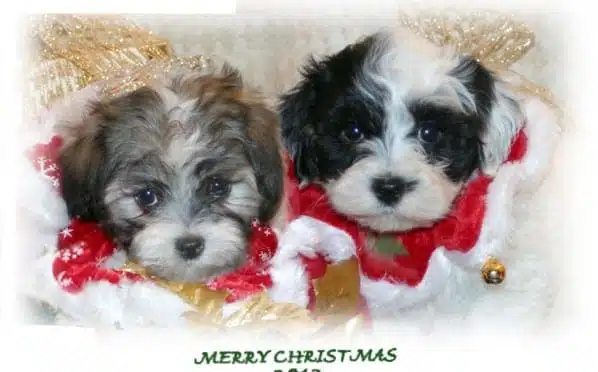 Dreamer and Joe Friday
Hi Carol,
Hope this finds you well.  We are most excellent.  Dreamer and Joe Friday are now at a weight of 6.3 and 6.6 respectively.  They are the LOVE of our busy days!  We are training them to come, sit and stay.  They ring the cow bell when they need out.  They really enjoy their crate time also.  Finally sleeping all night! Yeah!!!!!!!!!!  Accidents have been minimal…….the rain and snowy weather really throws them off!  I just reinforce the potty pad usage.  OMG, they love the vitamins.  They will dance for them!!!!! … They both love a good lap cuddle and body massage….they become as limp as a wet dishrag.  We are so pleased with them and love them so much.  They are a joy to watch them play together….running games are their favorite.  The leash has not been a problem..they stand very still and wait for you to get it on them.  They are not crazy about wearing their sweaters though.  We had to get a size larger sleeping pen for them……they cuddle together and snooze away!
Once again, Thank you so much for raising such special little animals!
Many Blessings, Brenda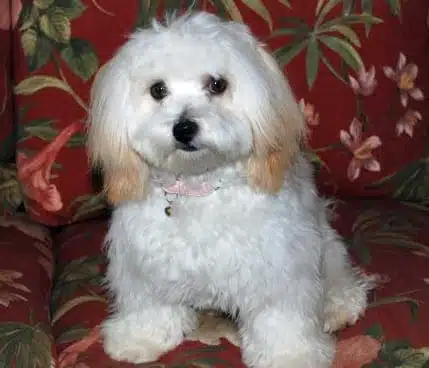 CALLIE
Car
As Callie is approaching the one year mark on July 30th, I thought I would send you a couple of photos and give you an update.
She is such a good puppy and we love her more than anything!  She is now house trained and has passed her AKC Canine Good Citizen test.  We are in the advanced class at puppy school and she has matured so much since we started taking classes.  In addition to obedience training, she has learned to "say hi" by waving her paw and she will "dance" by standing on her hind legs and turning around for a good treat.
Her silky puppy coat has been replaced by a beautiful thick coat of fur and she is just gorgeous!  She loves to get her teeth brushed every night before bed and goes right into her crate before lights out.
I can't thank you enough for the wonderful job you do of breeding such precious companions.  She is everything we wanted and much more – a real champion!
Best regards,
Pam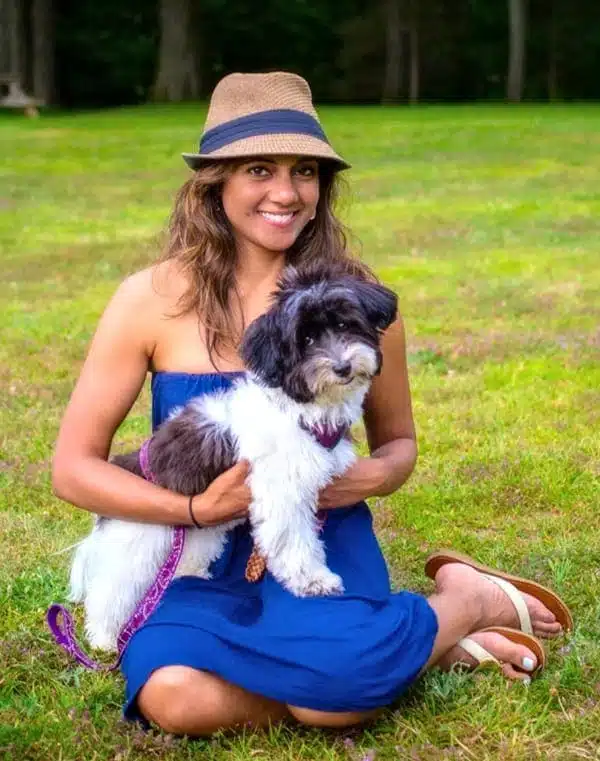 CADBURY
Hi Carol,
How are you? I wanted to send you some new pictures of our beautiful puppy, Cadbury. She is the best decision I've made so far, I am so happy with her. She is so playful, friendly, and affectionate. She gets so much attention everywhere we go and she loves it! The last few months have been lots of work but I have been so rewarding. I couldn't be happier. I hope you're doing well!
Take care,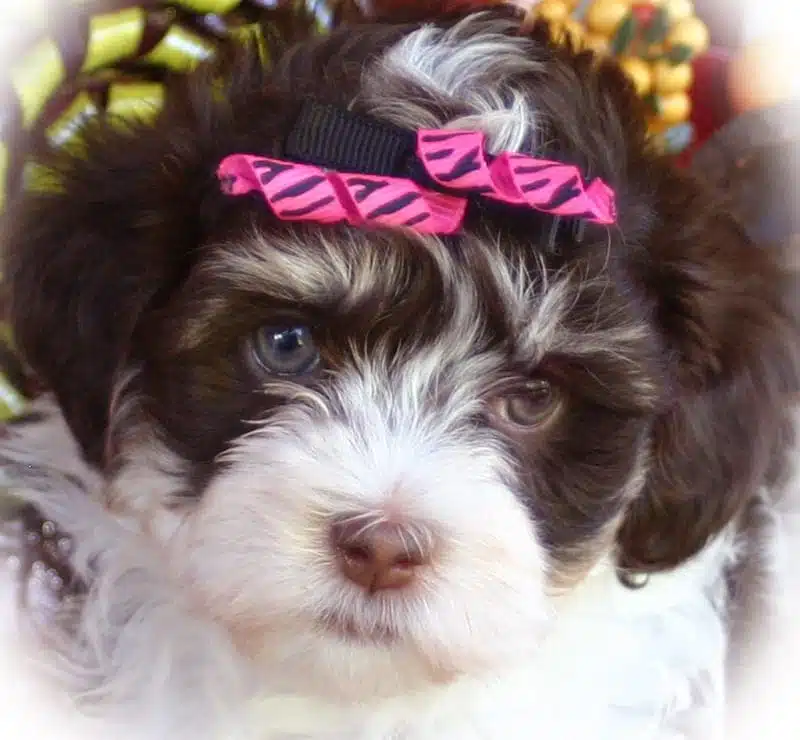 TOOTSIE
I was very interested in the Havanese breed and was lucky enough to find KingsKids Havenese. Carol, the owner, is a jewel. This was also my first time to get a puppy so I was full of questions. Carol is so knowledgeable of the breed and was SO patient with me. I brought home a precious little girl that is such a joy. The entire experience was exceptional. If you're looking for a havenase you can't go wrong with KingsKids Havenese.
Janice,   Birmingham AL