We have really EXCITING NEWS!
KingsKids Havanese has been researching available training for our Havanese lovers and have discovered an AWESOME program!  We want to help you get started in the right direction as quickly as possible, so we have partnered with Baxter & Bella to provide discounted lifetime access to their exclusive MEMBERS ONLY online puppy school.
This package includes all the training resources you will ever need!! Using this superb training will lead to the very best experience for your puppy or grown dog!
In order to save 25% INSTANTLY,  remember to use the discount code kingskids  at checkout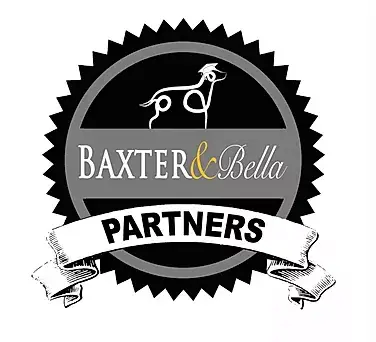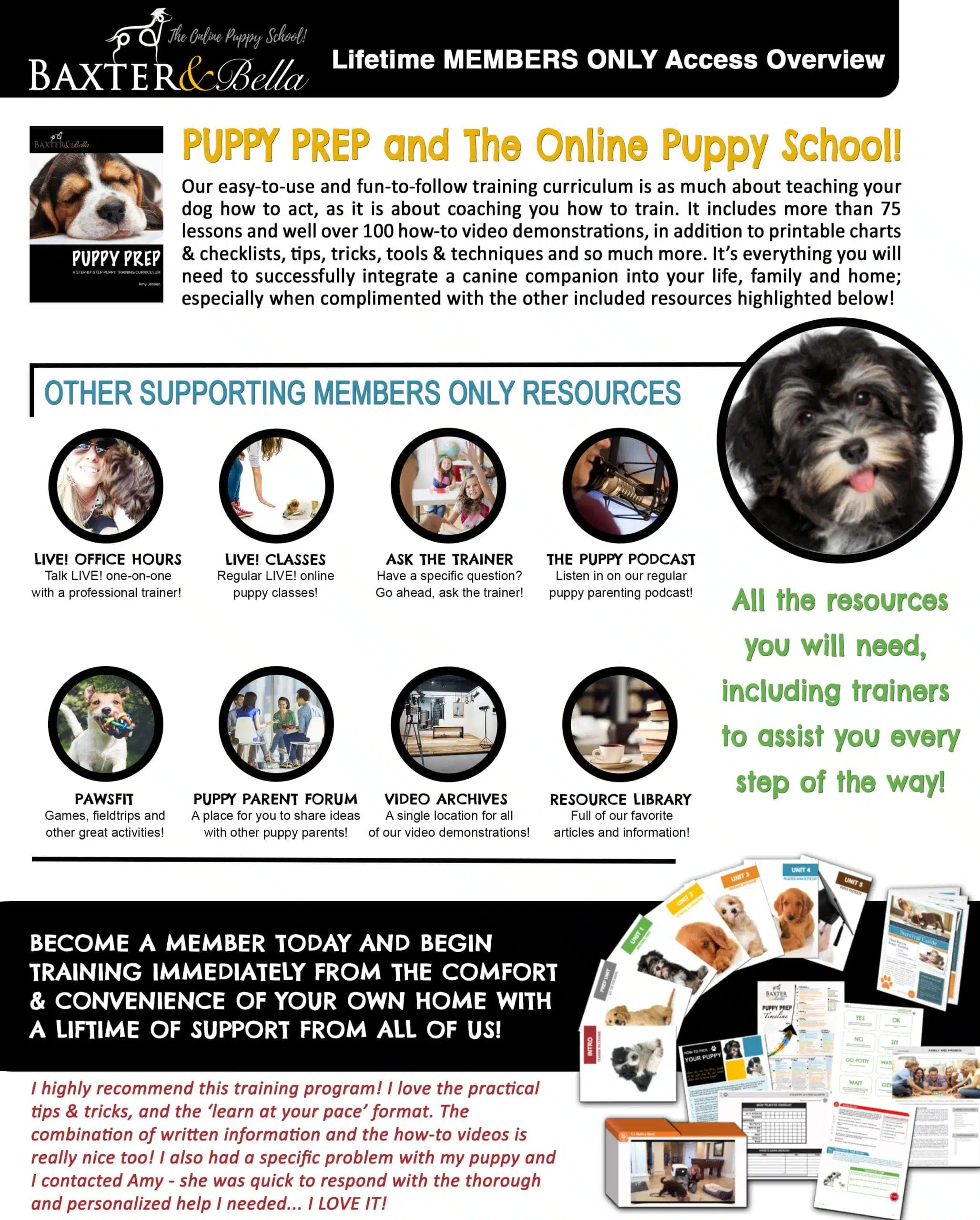 You can visit the member website and find out more about the trainer and philosophy, but be sure when you order to use our discount code!
Order your Lifetime Training now!
When you get to the cart, don't forget to enter your DISCOUNT CODE:  kingskids for your 25% discount!!
"I LOVE this website! It has made training so doable – I never would have been able to get this puppy and keep my sanity without the detailed program you provide. The videos are amazing and make it so easy. I will be recommending this website to anyone I know who is getting a dog!"   ~Alexa
​
"At first we were most excited about the low price! Nobody could beat it. So, we took a chance. Then the amount of content was unbelievable. So many great recommendations on which products to buy. I dove right in and made sure I followed every video to the best of my ability. She even has charts that I was able to track his behaviors."   ~Ryan
​
"I cannot say enough good about this program! I am a first time dog owner and had no idea where to begin. This program gave me the direction I needed. We have used the program for four months and our puppy is now six months old. I am frequently getting compliments from family, friends, pet care professionals, and strangers about how well behaved our dog is for being a puppy."   ~Amy
​
"I highly recommend this training program! I love the practical tips and the 'learn at your pace' format. The combination of written information and videos is really nice. I also had a specific problem with my puppy with the training and contacted Amy. She was quick to respond with a thorough, personalized response. Love it!"   ~Angela
​
"I highly recommend Baxter & Bella to every dog owner! I am a first time dog owner, but the resources are excellent for any dog owner at any age. When we got our Cavapoo puppy we decided to enroll at the local pet store for training classes. The classes were good, but Baxter & Bella has been so much better!! The curriculum is both more in-depth and broad. We also considered hiring a personal dog trainer, but Baxter & Bella is much more affordable, long-term, and based on my schedule. I love the videos because I can watch them over again by myself or with my children. You can't do that at the pet store. The LIVE! Office hours were amazing! I asked all my individualized questions and received answers and encouragement I needed, including links to her videos. The range of services available is excellent, for times when I want to go in-depth or when I need a quick answer using the Search feature. I feel 100% supported in training my puppy now and for years to come. I do not think I could receive better service anywhere else. Thank you!"   ~Melanie 
​

Order your Lifetime Training now!
When you get to the cart, don't forget to enter your DISCOUNT CODE:  kingskids for your 25% discount!!


see our puppies in action