Oscar is a sweet, happy, playful little guy.  He is going to be a lover and probably a cuddler.  He loves being held.  He loves attention ,  but that means he will be strongly bonded to his new family and be at your feet anywhere you go.  When I am  fixing their food he watches and whines but when I put it down and everyone else rushes to the dish,  he watches me and waits in case I will pick him up and hold him.   He's super sweet and playful and loving. 
He has a lot of black highlited by some white for a flashy look as the hair grows out.   His little white chin is a cute accent under that sweet face.  He will be about his daddy's size, Sonny at around   10.5lbs.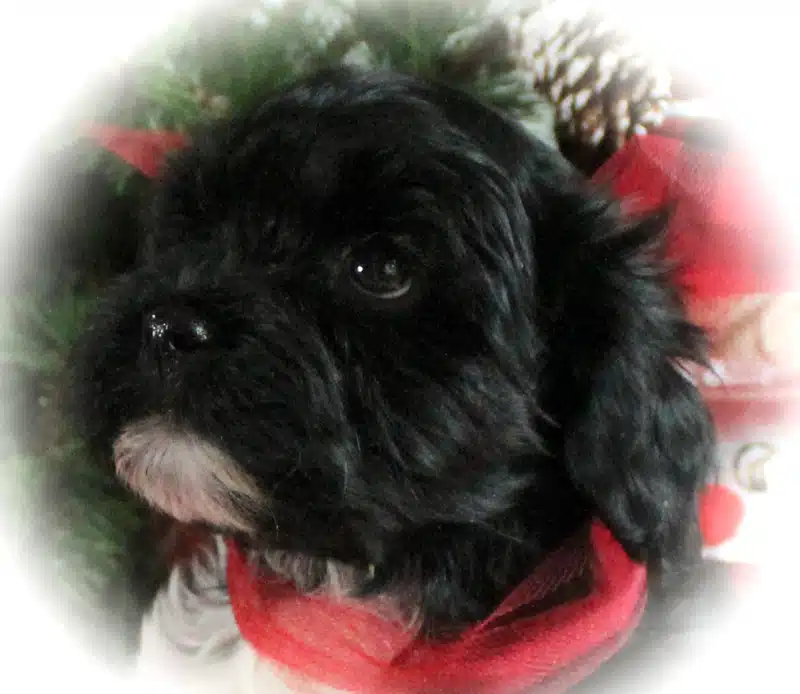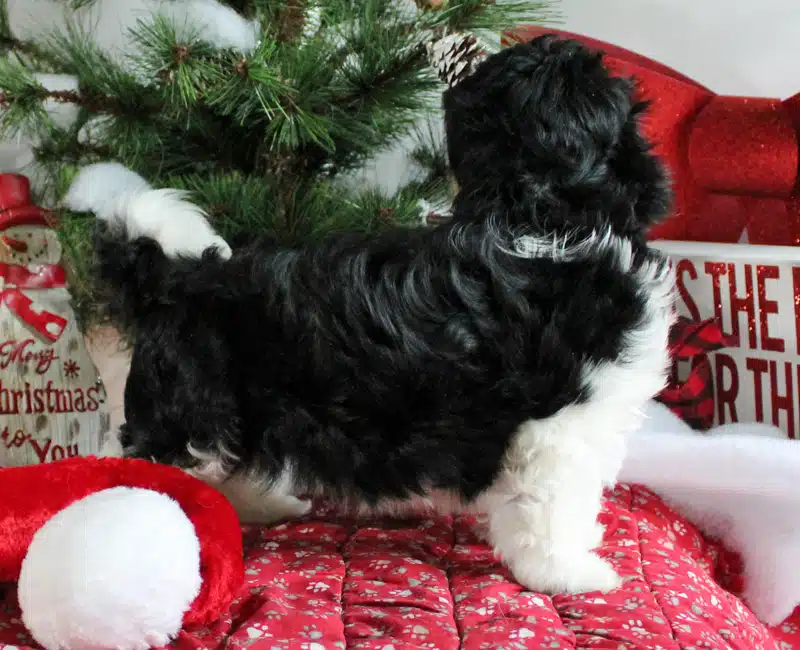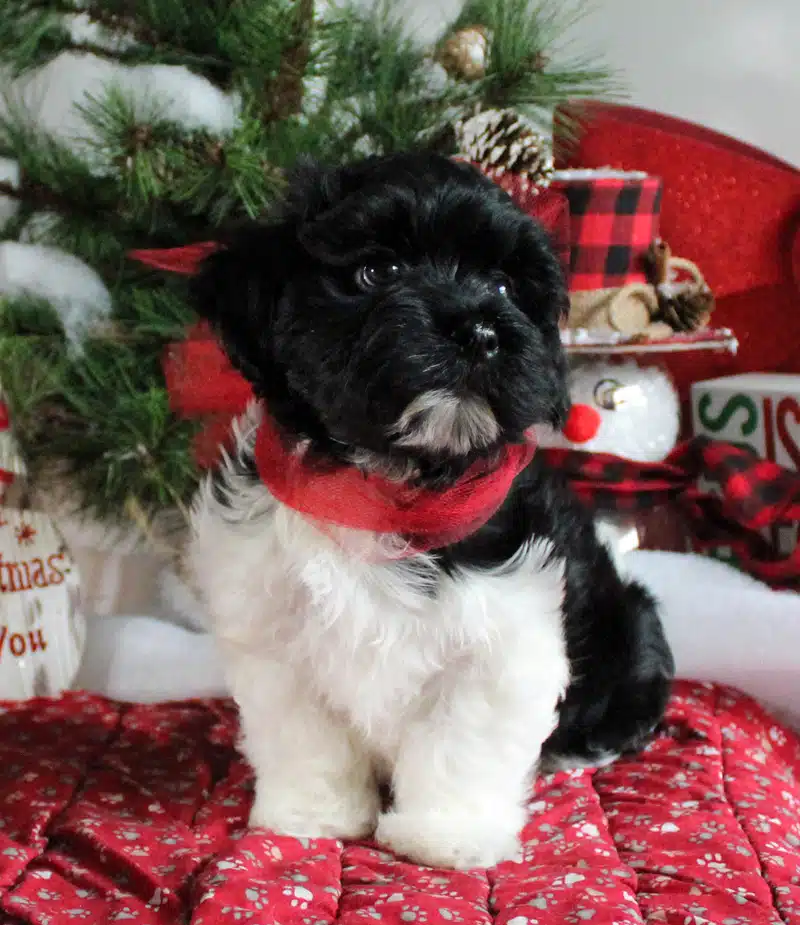 Oscar is 8 weeks old now and almost ready to go home.  He is happy and playful and very social.  He has his mommy's face and daddy's markings.  So very cute with that little white chin.
He can go home between January 10 and 15.
$2500.00